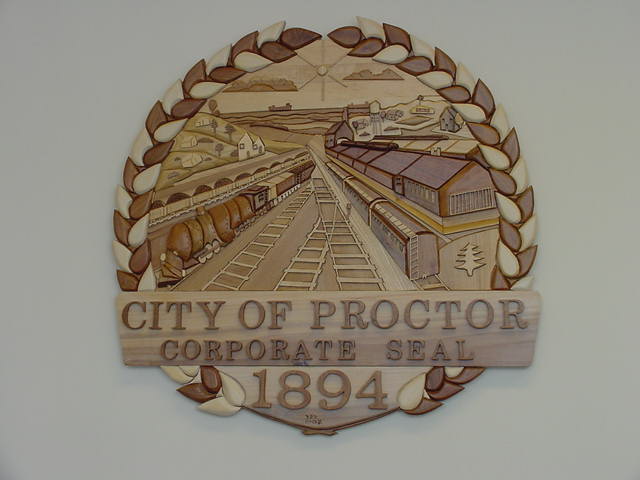 City Administration
(218) 624-3641
Jessica Rich, City Administrator
jrich@proctormn.gov
Leslie Brunfelt, Director of Finance & Accounting
lbrunfelt@proctormn.gov
Megan Jordan, Administrative Assistant
mjordan@proctormn.gov
Sally Hedtke, Marketing & Communications Manager
shedtke@proctormn.gov
Public Utilities
(218) 624-4055
Char Jones, Utility Operations Manager
cjones@proctormn.gov
Tami Arnold, Utility Billing Clerk
tarnold@proctormn.gov.
Patrick Casey, Utility Technical Clerk
pcasey@proctormn.gov
Public Works
(218) 628-6269
Street Department Foreman and Parks Supervisor
Rick LaLonde; rlalonde@proctormn.gov
Staff
Jay Boysen, jboysen@proctormn.gov
Josh Ruhnke, jruhnke@proctormn.gov
Alex Anderson, aanderson@proctormn.gov
Building Official
Jay Boysen
jboysen@proctormn.gov
Police Department
(218) 624-7788
Chief: Kent Gaidis
E-Mail: kgaidis@proctorpd.org
Sergeant: Timothy Redfield
E-Mail: tredfield@proctorpd.org
Officer: Daniel Mosher
E-Mail: dmosher@proctorpd.org
Officer: Matthew Riebel
E-Mail: mriebel@proctorpd.org
Officer: Joseph Carter
E-Mail: jcarter@proctorpd.org
Officer:  Michael Bradley
E-Mail:  Mbradley@proctorpd.org
POLICE DEPARTMENT STAFF
Kari Putikka, Police Records Manager
Email:  kputikka@proctorpd.org
Jessica Buhs, Police Records Technician
Email:  jbuhs@proctorpd.org
Fire Department
(218) 624-3641
cityhall@proctormn.gov
Fire Chief/President:  Kerry Helquist
Assistant Chief:  Jesse Annala
Secretary:  Lynn Windus
Treasurer:  Jesse Annala
Municipal Liquor Store
(218) 624-7552
Mountain Spirits Liquors
9301 Westgate Boulevard
Proctor, MN 55810
Andrew Brunner, Manager
abrunner@proctormn.gov
Proctor Trac 7 Cable Channel
(218) 628-6284
Staff:  Ted Kiefat
tkiefat@gmail.com
CITY HALL HOURS
Monday – Friday,
8:00am – 4:30pm
(excluding holidays)
Proctor City Hall is located at 100 Pionk Drive, Proctor, MN 55810
ABOUT PROCTOR
The village of Proctorknott was incorporated in 1894. It took its name after J. Proctor Knott, a Congressman who delivered a satirical speech ridiculing…
SERVICES
Click through our services to learn about Building Permits, Sewer Service, Street Maintenance, Water and Electric, or Fingerprinting Reservations!
CONTACT
Our staff is here to answer any questions you may have. Reach out to us and we will respond as quickly as possible. Get started by visiting our contact page!